Current Issues
Act Now! Speak out for bicycling and walking
Both parties at the state capitol agree that Colorado has a major transportation funding shortfall. But without your support, the proposed solution may not include good bicycling and walking funding. Let's unite to make bicycling and walking a major part of any proposed solution! Click to contact your representative and senator. We've made it very easy to quickly send a message. ACT NOW.
Read More
Safe Streets Day at the Capitol
Join us Wednesday, March 1, at the Colorado state capitol from 8-10 AM. This event is your opportunity to meet with legislators and show your support for, bicycle-friendly projects and policies. Complete details and registration coming soon, so please add this to your calendar now.
Bicycle Colorado supports Safety Stop bill
A bill proposed in the Colorado legislature would allow bicyclists to treat stop signs as yield and red lights as stop signs if the coast is clear. Sponsored by Senator Andy Kerr, Senate Bill 93 is supported by Bicycle Colorado. Action items coming soon.
Read More
Bicycle Colorado
@BicycleColo
follow
ACT NOW! The bill appears before a House of Representatives committee THIS Wednesday. https://t.co/v5Eu8fA8Er https://t.co/euLTGDL4Am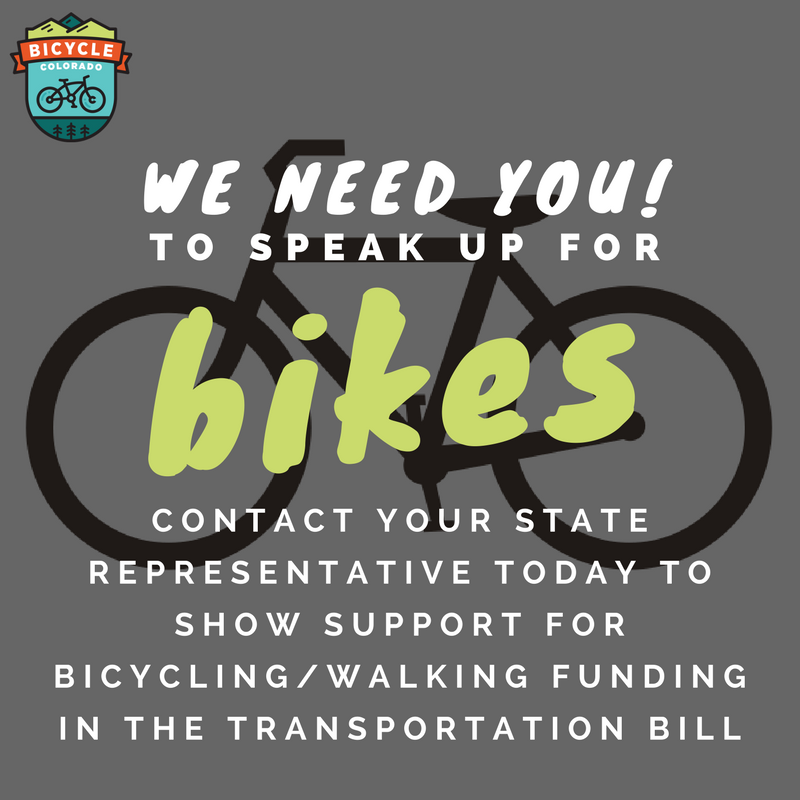 The Latest News
view all
Mar 16, 2017
by

Bicycle Colorado