Back To Events
Venus de Miles
Register today for the 2020 Venus de Miles!
Venus de Miles is a women's bike ride that is put on by and fully benefits Greenhouse Scholars, an education nonprofit that cultivates extraordinary leaders to change low-income families and communities.
Each year, Venus de Miles brings more than a thousand women together for sisterhood, community, and a great time, all in support of Greenhouse Scholars. Venus de Miles Colorado returns for its 13th year on August 29, 2020. For the first time since its inception, Venus de Miles Colorado has moved locations, this time to take place in Lyons at Bohn Park. Our collective move to the town of Lyons offers access to some of Colorado's most popular cycling routes with awe-inspiring views. The gorgeous and completely revamped Bohn Park runs along the beautiful riverbanks of the St. Vrain, offering riders access to a larger venue with amazing amenities. It also allows us to bring new perks and fun activities to our event that the whole family will enjoy. As always, Venus de Miles offers a variety of course options to accommodate any active woman, and an iconic finish line festival that treats participants to great food, free drinks, and pampering spa treatments—philanthropy has surely never felt so good!
Ride with us in the name of sisterhood and change.
Courses
Venus de Miles is for all skill levels and features courses to accommodate any active woman – whether this is your first athletic event or your hundredth.  Choose among a rolling 33-mile course, a 64-mile metric century, and a 100-mile century course.  All courses go through beautiful Boulder County.
Start and Finish Line Festival
The ride start and finish line festival will take place in Bohn Park located at 199 2nd Avenue, Lyons, CO 80540.
Registration Cost
November 15, 2019 – November 29, 2019: $60 EXCLUSIVE LAUNCH PRICE
November 30, 2019 – January 5, 2020: REGISTRATION CLOSED
January 6 – May 24, 2020: $85
May 25 – July 31, 2020: $95
August 2020: $110
Event Day: $125
*Event day registration opens at 6:15 am and must be purchased at least 20 minutes prior to your preferred course start time.
Fundraiser Registration Package available on all course options:
$30 registration with a commitment to fundraise a minimum of $250 (opens in January)
Optional: Fundraiser Registration Package
For those who choose this option and commit to raising at least $250 by August 15th for Greenhouse Scholars, you will receive a discounted registration of just $30. When you reach the fundraising goal, you will also receive unique Venus de Miles fundraising gifts.
If you are not able to raise at least $250 by August 15th  you will be required to pay the lessor amount of the following; the difference of the funds you did raise and the $250 goal OR $80, which is the difference between the discounted and late registration cost. Payment must be remitted by 6:30 am on August 28th in order to participate in Venus de Miles. 
Click HERE to check out our fundraising toolkit with tips and ideas to help you get started!
Schedule
6:00 AM – Check in and day-of registration open
7:00 AM – 100-Mile Ride start
7:45 AM – 64-Mile Ride start
8:30 AM – 32-Mile Ride start
11:00 AM – Festival begins
3:00 PM – Course sweeps begin
4:00 PM – Finish festival ends
Cause
Greenhouse Scholars cultivates extraordinary leaders to change low-income families and communities. These college students have overcome unimaginable challenges in their young lives such as homelessness, violence, loss, and more. Greenhouse Scholars provides support through four years of college and beyond with a holistic Whole Person Program. Resources include one-on-one mentoring, an extensive professional network, internships, peer support, and grants for additional opportunities such as research or service projects, study abroad, etc.
Event Details
When:
Saturday, August 29, 2020
Time:
07:00am - 03:00pm
Location
199 2nd Avenue Lyons, CO
Event Webpage
Desert's Edge Triathlon Festival
Register today to enjoy the Desert's Edge Triathlon Festival 2020! The Desert's Edge Triathlon Festival brings you two days of racing, a weekend of camping with other triathletes and their fans, and a fun end to the Colorado Tri Season. Camping is available right at the race site, just 200 yards from…
View Event >>
Bicycle Colorado
@BicycleColo
follow
Moving People Forward is in just TWO weeks - register now! - https://t.co/MVNf6cWnRv https://t.co/XKlf45w53Z
The driver who killed Alexis Bounds was just sentenced. His license will be revoked. He received a 60-day jail sent… https://t.co/wNCAxrHvuh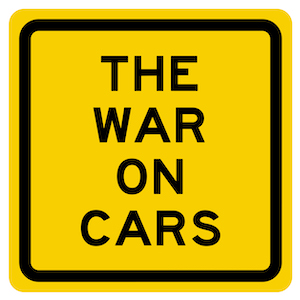 The Latest News
view all
Jan 8, 2020
by

Piep van Heuven